Supplier
Company:
Tech Polymer Materials Co.,LTD

Contact: Mr. Rick Chang
Phone: 0757-22689820
Mobile: 13923297384
Fax: 0757-22689270
Website:
www.tech-polymer.com
Address: C402-406, No.41 Fengxiang Road, Daliang Town,Shunde, Guangdong,China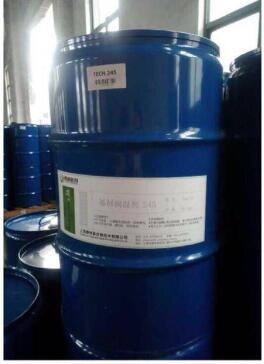 Rheology Modifier Tech-9010

CAS-NO: 872-50-4
EC-NO:
Molecular-Formula:
Molecular-Weight:
Main-Specifications
Rheology modifier Tech-9010 Description Tech-9010 is a special polymeric rheology modifier with great anti-setting and anti-sagging ability. It has strong rheology and easy to introduce, suitable for all kinds of solvent-based systems to be used as anti-sagging and anti-setting agent. Take care the compatibility when using it in clear system. Physics and Chemical properties Ingredient:Solution of polyurea compound Appearance: Light yellow transparent liquid Content:50% Solvent:NMP Specialty 1. Tech-9010 is proper for the solvent varnish system. It can rapid increase the viscosity and make the coating great in ability of anti-setting and anti-sagging. 2. Tech-9010 can used in baking systems without the unstable property with the mutative temperature. Application System and Dosage Tech-9010 is applied in all solvent base industry coating systems. The amount is in terms of the different application system, around 0.1-0.7% of total in common when used as anti-setting agent and 0.5-3.0% as anti-sagging agent. Tech-9010 should be put in last step of manufacture. Package:25kg metal pail.
Inchl

Synonyms
BYK-410